The HUB uses RING Rx for secure fax referral option
RING Rx is proud to announce their annual HIPAA compliance review has been successfully completed by Compliancy Group. This confirms their commitment to maintaining the highest level of security and compliance to protect Protected Health Information (PHI).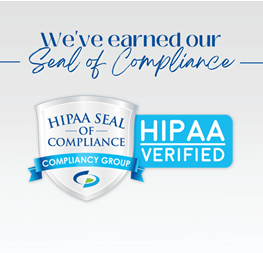 RING Rx – Secure Fax Option for Referrals to the HUB
RING Rx is improving the patient experience and increasing office efficiency with communication systems built for healthcare. The HUB partners with RING Rx for their HIPAA compliant phone, text and fax solutions designed to fit how we need to work within our network of partners. 
HIPAA violations may be common but can be easily prevented. RingRx offers a secure cloud-based platform for healthcare organizations. As a result, it is possible for us to stay compliant with HIPAA regulations and keep in line with the latest regulatory changes.