The HUB uses advanced navigation processes for the timely referral, increased enrollment, and enhanced retention in evidence-based health promotion programs and services for a meaningful impact on those with greatest need.
The HUB Navigator is responsible for helping individuals navigate and access evidence-based community health promotion programs (EBPs) and other wrap-around services.  The HUB Navigator provides information on available resources, provides social support, and advocates for individuals and community health needs.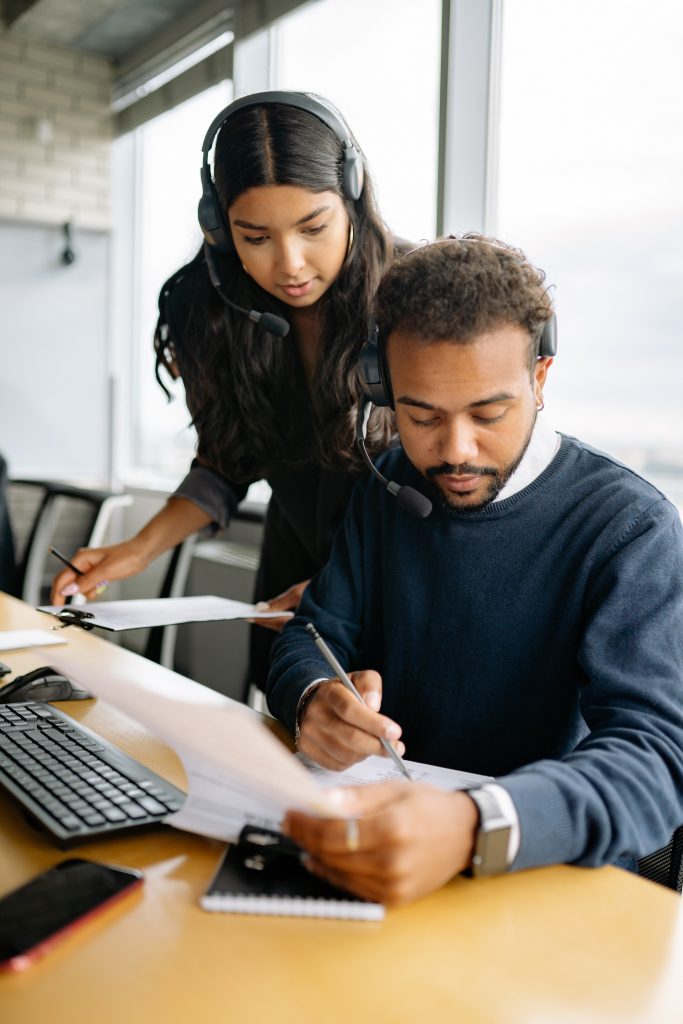 Process incoming referrals for evidence-based programs (EBPs).
Screen health status, risk, and social determinants of health on incoming referrals.
Focus on coaching, and empowering individuals to take an active role in healthy lifestyles.
Effectively educate and link individuals to available EBPs and community resources.
Register individuals into partner organization's EBPs and assist with completion of forms and surveys.
Make additional referrals to social care services to address potential barriers and challenges with participation.
Monitor individual's enrollment and retention in referred programs and social care services.
Assist in collecting individual's data including pre and post surveys to identify and report individual and community health needs.
Communicate with other service providers and referral sources to enhance care coordination.
Be an active advocate for health disparities at the individual and community levels.
Advanced Community Navigation
The HUB Navigator role is innovative because it bridges the gap between the clinic and community programs, providing some of the infrastructure and management that is needed to operate the programs by taking on some of the administrative burden that partner organizations and the health care systems face.
HUB Navigation is designed to:
Increase identification of at-risk individuals.
Make the referral process to community programs easy and effective.
Increase the number of referrals enrolling in programs.
Improve retention in programs by helping to address barriers to participation.
Promote statewide awareness of the benefits of evidence-based programs.
Develop strategies centered around diversity, equity, and inclusion keeping at-risk populations from falling through the cracks.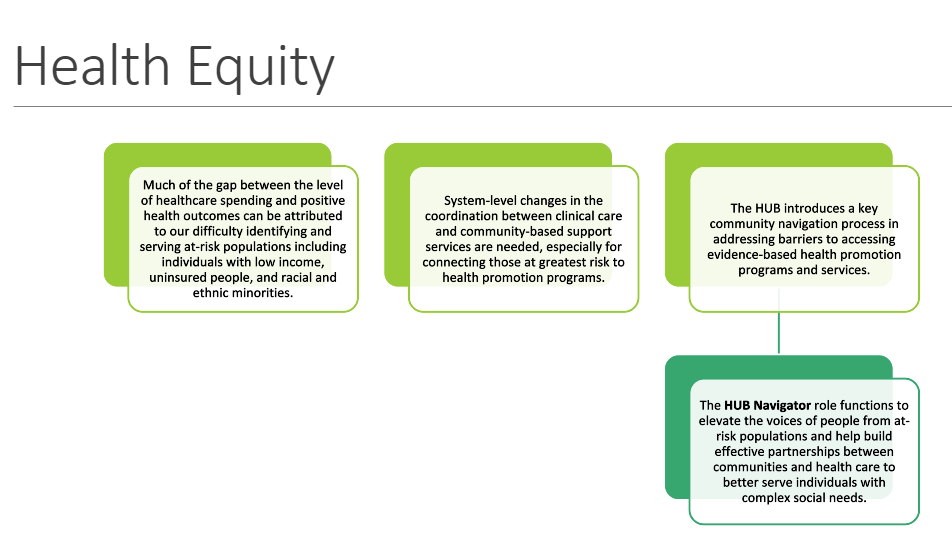 Interested in Joining our Navigator Team
Our goal is to hire HUB Navigators that are representative of our communities. A few of the more preferred experiences that are top of our list include:
Community Health Worker training

Experience working with underserved and diverse populations

 

Experience in navigating health and social service systems

Bilingual