Phase 1 of HRSA's Building Bridges to Better Health: A Primary Healthcare Challenge
We have been selected as a PHASE 1 winner of the HRSA Building Bridges to Better Health: A Primary Health Care Challenge – to improve health outcomes for health center patients and improve care coordination between local providers and social service organizations.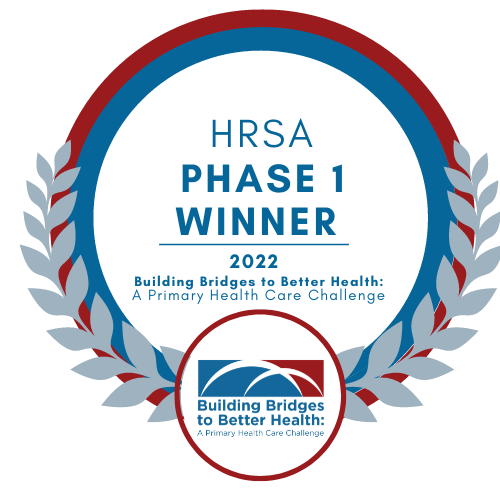 Helping Advance Clinic Capacity for Pediatric Obesity Care
Health care systems that are integrated within their communities reinforce healthy behaviors, enhance patient-centered care, and improve patient engagement. To accomplish this integration, the healthcare system needs a coordinated community partner with the ability to identify resources, connect patient/families with those resources, follow-up with them, and provide ongoing feedback to the healthcare system. This integration ultimately helps to prevent and treat obesity and improve population health. A system design that builds in clinical-community linkages for enhanced engagement as a defining feature of its mission will promote this integration of medical systems with community systems. Our Iowa Community HUB model demonstrates this essential integration and adds advanced navigation processes for closed loop communication.  
In Phase 2, the HUB will implement a bi-directional referral system with Primary Health Care that will result in increased identification of at-risk children/families and enrolling them in evidence-based childhood obesity programs and wrap-around services to address SDOH. We will collect and track data to make improvements on processes related to identification, referral, and enrollment. The end goal is embedding best practices into clinical procedures addressing childhood obesity.